Connecticut based author Cameron Stracher contacted me to design his website. As it turns out, Cam is a man of many skills. He also happens to be a high-profile national media and entertainment lawyer with an office in New York City.
---
Roles
Design, Development
Website
---
Discovery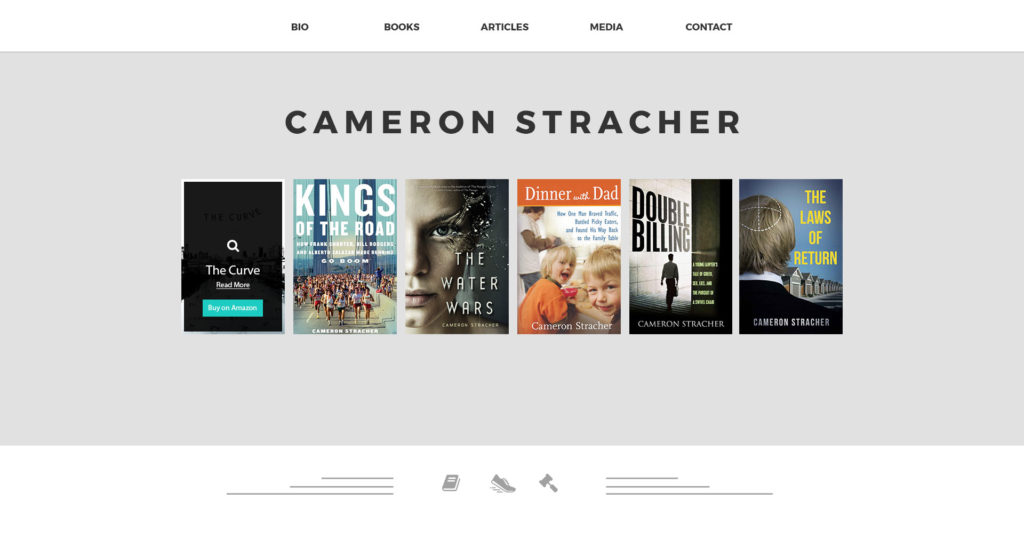 When Cam initially contacted me, his website was serving the purposes of both of these endeavors with two separate audiences. It quickly became apparent that in order to accurately represent each of these life undertakings, two websites needed to be created. And that's exactly what we set out to do. This page examines the Cameron Stracher Author website. You can read more about his legal website.
Experimenting with some brand marks.
A highly legible font paring that's easy on the eyes.
A vibrant and understated color palette.
Approach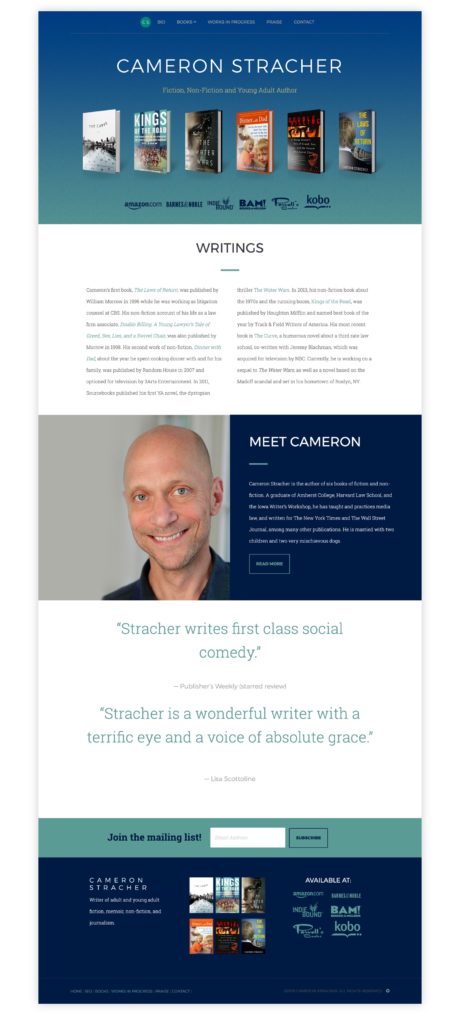 Because he's an an author, Cam would need the ability to add and change content on his own. We chose to build the site with WordPress since it excels at this and is super easy to use.
Being a multi-faceted talent, Cam has an appreciation for good design. The kind of website design that strives to strip away all the extraneous stuff so that only the most important messages come to light.
With this in mind, the books became the star of the show and would be highlighted accordingly. To express the breadth of Cam's work, it was important to display them altogether. Equally important, was capturing Cam's personality for editors and publishers visiting the site.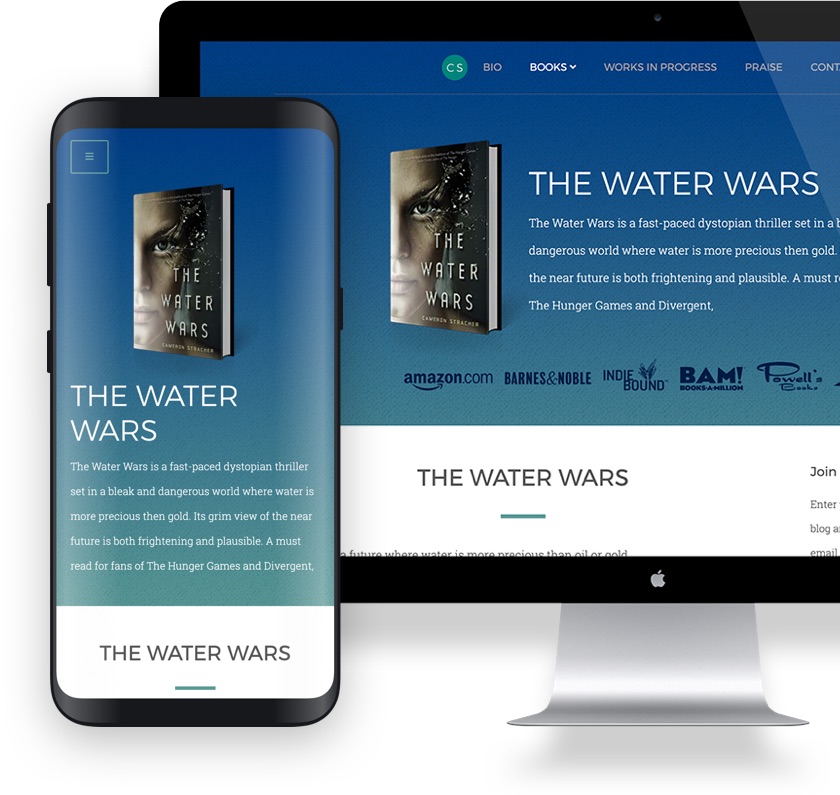 Result
Soon after launching the site, I was pleased with how well-received it was. The feedback from friends and colleagues was gratifying. The site maintains steady traffic freeing up time for Cam to engage with his audience and field inquiries from media buyers. Developing with WordPress was the sensible choice for an active author like Cam. A responsive design approach means the site will display beautifully on all devices while remaining easy to maintain.
About Cameron Stracher
Cam is an exciting writer of adult and young adult fiction, memoir, non-fiction, and journalism. He is also founder of Stracher Law, a law firm representing newspapers, magazines, websites, producers, performers, writers, and filmmakers. You can read more about his legal website.