KG Wealth Management had to call for backup. They recently partnered with a technology-driven solutions provider for the financial industry. They were going to migrate from their old traditional website onto an automated digital marketing platform. These are often templated solutions lacking any visual sense of who your company is. They also wanted to update their logo to better reflect the vibe of the company.
---
Client
KG Wealth Management
Roles
Branding, Design, Development
Website
---
The provider's in-house team hadn't been able to create the exact look and feel KG Wealth was looking for. Certain aspects of the customization still required a web designer to get the most ROI. It's easy for details like this to get overlooked when you're busy building lifetimes of financial security for your clients. So, although their web presence was headed in the right direction, it needed an extra push to take it to the next level. Fortunately, they had me in their corner. KG Wealth hired me to design a memorable logo and make sense of the technology they purchased. I was able to communicate with the provider's technical team and hammer out all the details. Quickly absorbing new subject matter is an essential designer skill. After learning my way around the platform, I was ready to transform the website into a custom branded web presence.
Early Concepts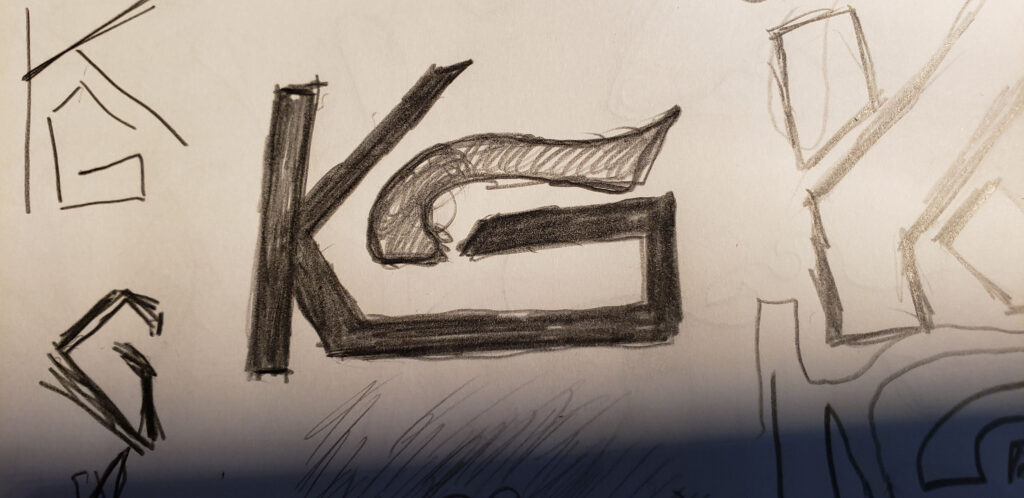 We started by discussing the characteristics of the company and how we could incorporate that into the brand strategy. The founder comes from a long line of horse breeders. Horse racing happens to be sewn onto the fabric of their community. We discussed what this upbringing means to them and "connecting with family and community" was a persistent theme. Two high level concepts emerged from these discussions. The first was to design a symbol incorporating a family connection. The second was to connect the letter forms K and G (Komlo Group) as a symbol of the family and community connection.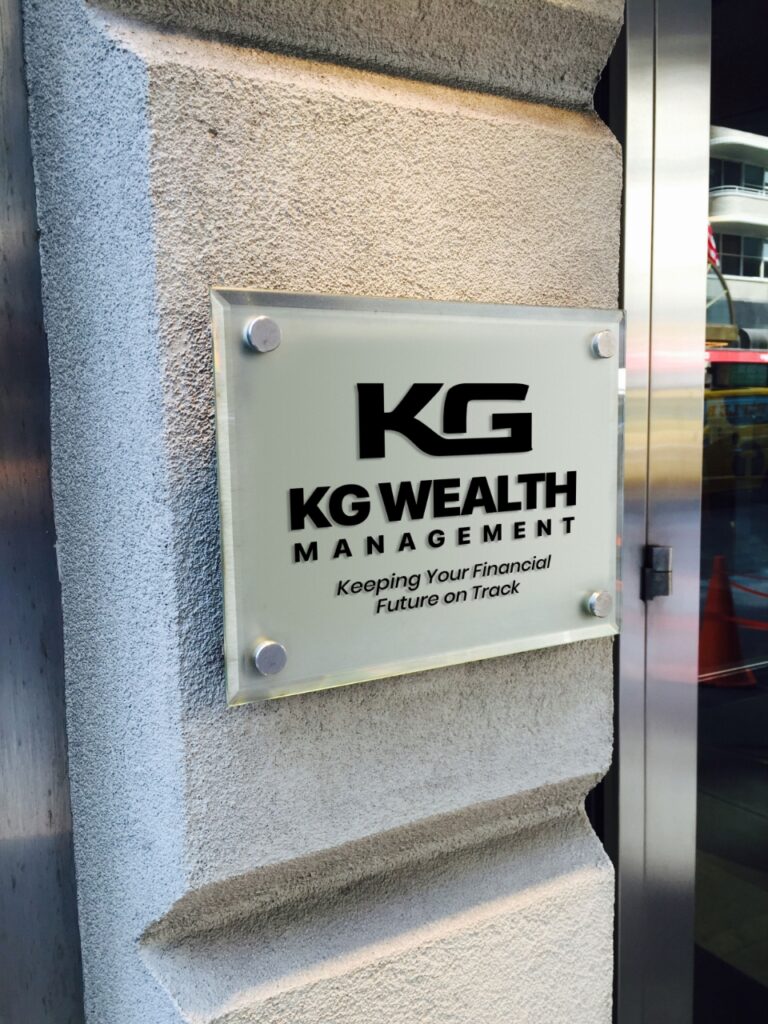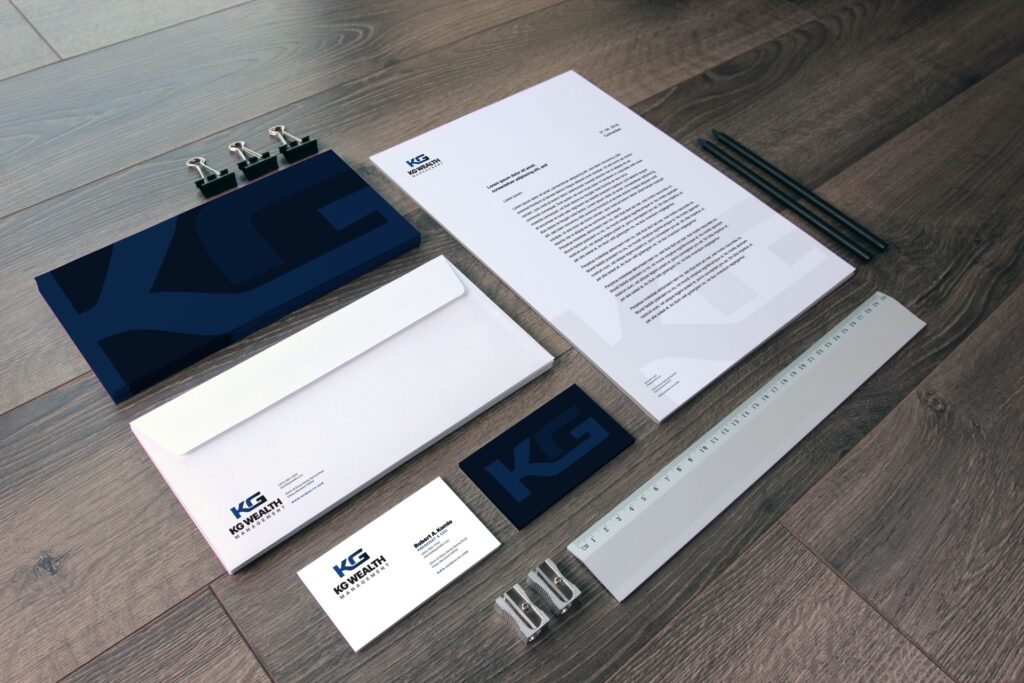 With the logo established, we were able to focus on the website. We already had the content in place. The goal was to incorporate the brand attributes and improve the display of the existing content where possible. I presented them with a series of mockups that kept us all on the same page and facilitated fruitful discussions on how to best execute the vision.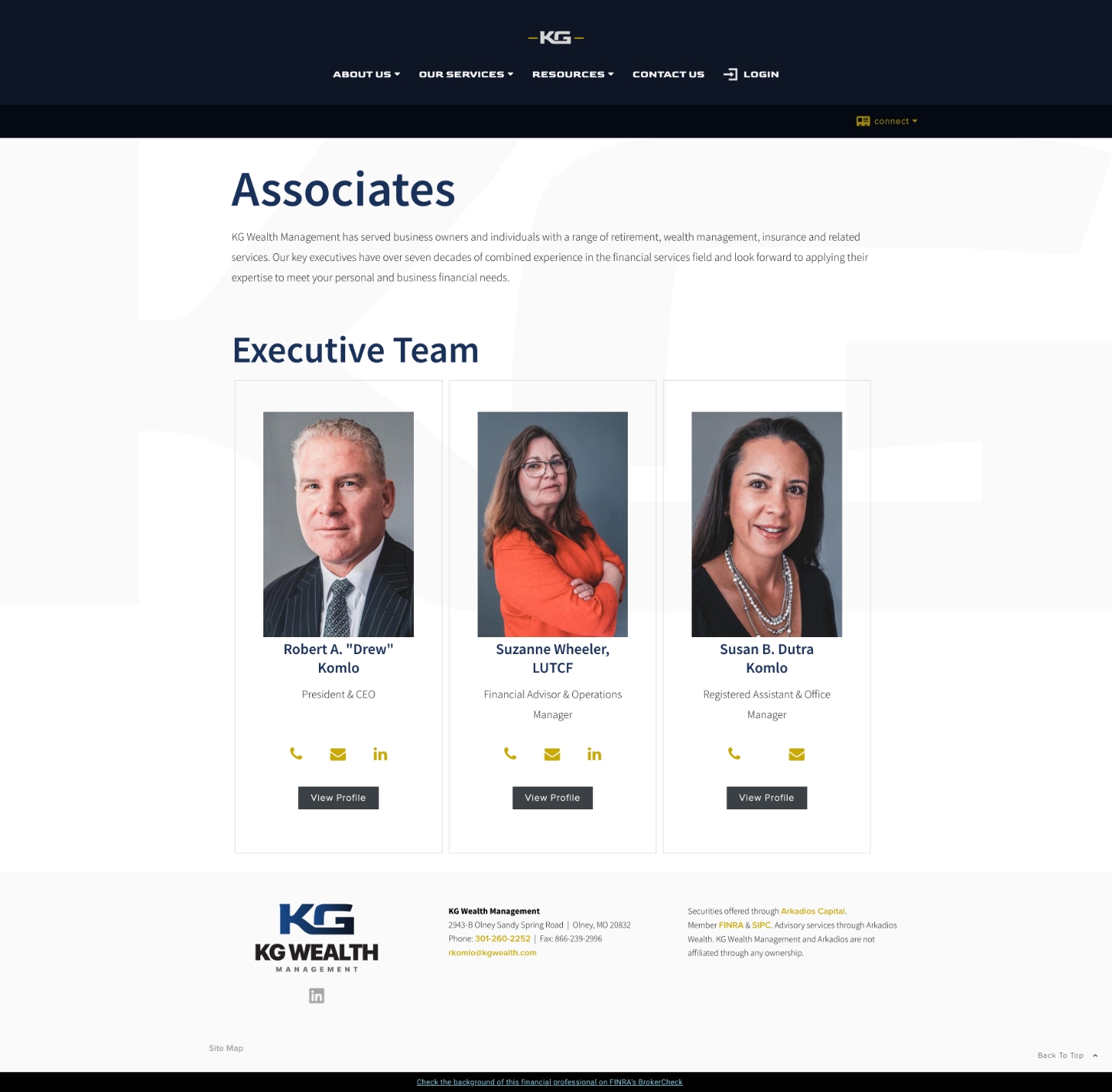 Results
Going the last mile proved to be the right call for KG Wealth. Involving me early in the process, freed up time so they can focus on their clients. They were able to better utilize their technology and re-align the website with their marketing goals. Turn-key solutions are a great starting point but they can only get you so far. It takes more than a platform to execute a custom brand strategy. The Komlo Group can now stand out in the highly competitive wealth management space.
2 to 3 months of your vision, creativity, and overall industry knowledge lead us to "our finish line" and our new website. Most of all, thank you for taking the extra time to "listen" to what we wanted while helping us with our branding and logo. Our time working together was not only productive but fun, you made this experience truly amazing.

Robert A. Komlo
President & CEO at KG Wealth Management
About KG Wealth Management
KG Wealth Management has served business owners and individuals with a range of retirement, wealth management, insurance and related services. Their key executives have over seven decades of combined experience in the financial services field and look forward to applying their expertise to meet your personal and business financial needs.