The team at Qlegal contacted me to help with rebranding their client, Maceo Law, a criminal defense law firm in Massachusetts. The firm's founder, Ambar Maceo, had recently been on a hot streak with client work and it was time to update their image.
---
Roles
Branding, Design, Development
Website
---
Discovery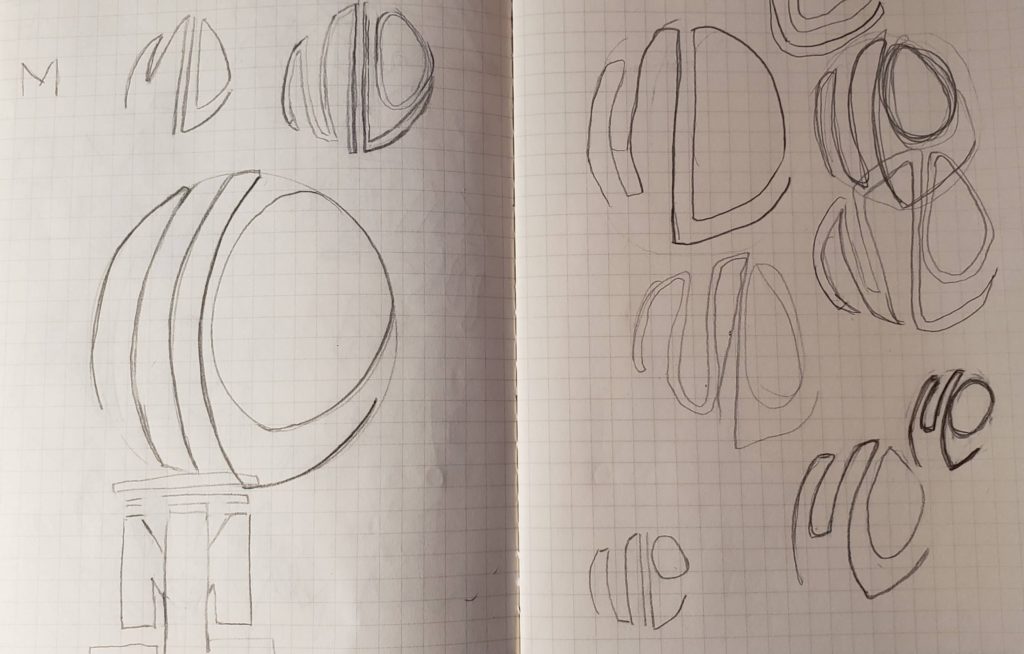 We wanted to know what made Maceo Law tick. Through a series of discussions and surveys we were able to uncover the firm's "serious" but "fun" nature. They are experts at what they do and are respected in the community. We wanted to experiment with combining the letterforms of the logo to echo the sense of community. The full name of the firm, Maceo Law Group, was streamlined to Maceo Law. We chose a typeface that was sleek and modern while remaining sophisticated and professional. A dark color palette would accentuate the sleek feel and help them stand out from the competition.
A bold yet sophisticated color palette.
Sleek and modern typefaces.
Website

We used what we learned from the logo process to inform the website design. It was important to communicate the firm's character but also provide information in a user-friendly way. We decided to include a translation feature for her Spanish speaking audience making the site accessible to even more potential clients. Using the WordPress platform was beneficial as we were able to easily integrate with Google Translate. To cast the widest net possible, we ensured that the site would work on any number of devices.
Result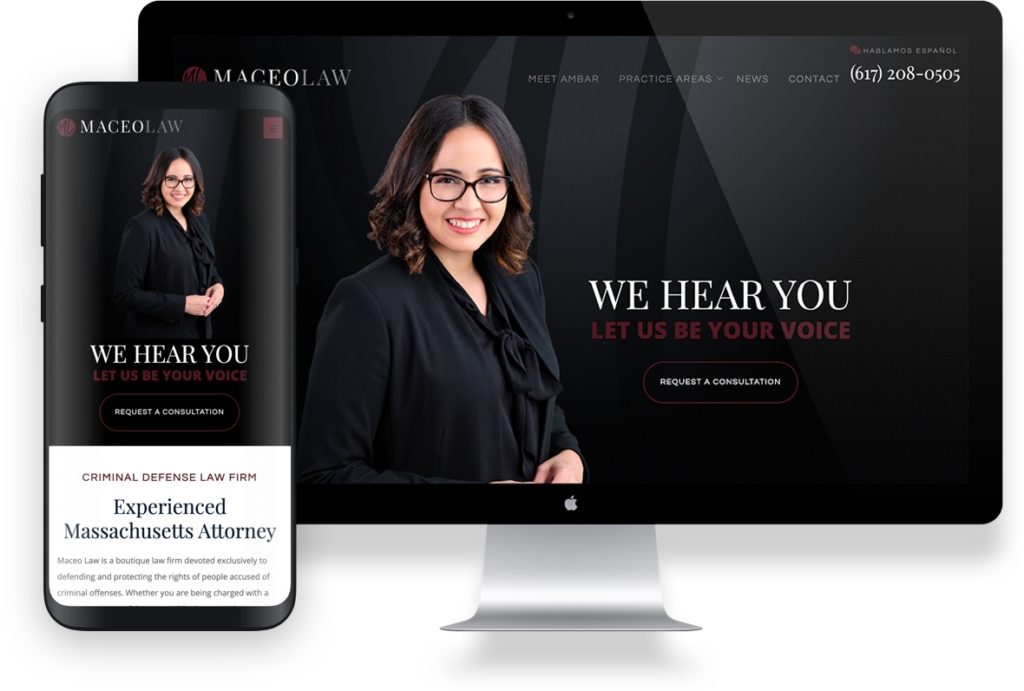 Since launching the site, Maceo Law continues to grow. The firm has a brand they are proud to display and can focus their energy on their clients.
About Maceo Law
Maceo Law is a boutique law firm devoted exclusively to defending and protecting the rights of people accused of criminal offenses. Whether you are being charged with a misdemeanor or a felony, we walk by your side every step of the way. You are innocent, until proven guilty beyond a reasonable doubt.